The Essential Guide to Common Fish Types and Cuts
Aug 01,2022 | VitaminSeafood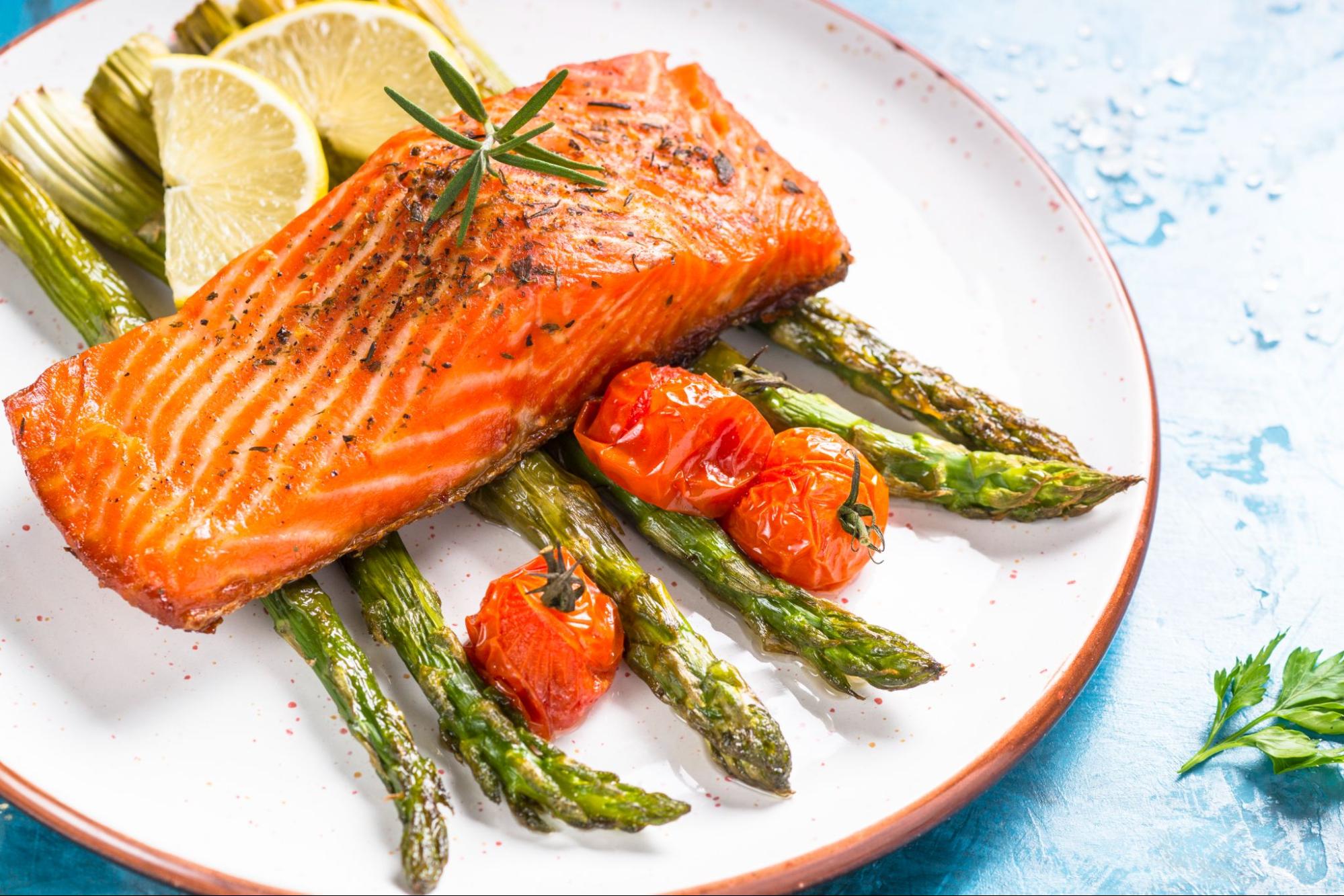 Have you ever stepped into a market or seafood store to stock up on fresh fish for your meals only to be confused by the array of fish types and cuts displayed? You're not alone! With so many choices, it can be difficult to know and decide on which would best suit your requirements. While fresh fish is the best for its quality and nutritional value, various recipes, cooking techniques and personal preferences will require different types and cuts of fish. Let's dive in to take a closer look at some common fish types and cuts so you have this guide handy while you shop with confidence!
Types of Fish
1. Pomfret
There are four common types of pomfret — silver pomfret, wild white pomfret, wild chinese pomfret and black pomfret. Regardless of their variety, they are broad and flat in appearance. The golden pomfret with its distinct yellow fins is actually a pompano fish but is part of the pomfret family since it looks similar. Pomfret is well known in Teochew style cooking and prized in Teochew households especially during festive seasons. They are perfectly tasty when stuffed with aromatics like ginger and steamed. You'll often find fresh steamed pomfret accompanying Teochew porridge. The black and golden pomfret varieties are great for frying whole or in steaks and covered with delicious sauces.
2. Snapper
Snapper is an affordable and easily available fresh fish option and is known for its delicate tasting, tender flesh that holds its shape well after cooking. There are a few types of snapper like the Golden Snapper, White Snapper, and Wild Goldband Snapper. Among the varieties, the Red Snapper is the most popular in Singapore. You can also buy the Wild Emperor Red Snapper and Premium Grade Crimson Snapper. Snapper fillets and steaks are great for Asian dishes like pan frying, stir frying, deep frying, curries and zi char. Red snapper is a great choice for Cantonese style recipes like steaming and steamboats.
3. Grouper
Grouper is another fish with many varieties, but the Red Grouper is the most popular among them. Red grouper has a curved body with spots and are available as fresh whole fish, steaks, fillets, slices and fish head. The Red Grouper is regarded as auspicious due to its colour and can often be found in Chinese dishes especially during New Year, weddings and birthdays. Don't overpower the fresh and sweet taste of Grouper with strong flavours or overcook the delicate fish by frying it. Grouper is best enjoyed steamed Cantonese style and is perfect for communal sharing dishes.
4. Barramundi
You can often find Barramundi, or Asian Sea Bass as it's also known, in Chinese restaurants. Barramundi has a grey-silver coloured body and is a great replacement for salmon for heart-healthy Omega-3s. It is an affordable and readily available lean choice of protein as it is just as nutritious as salmon with only half the calories. Fresh barramundi is available whole, and in fillets, steaks and slices retaining its firm texture in soups, stews, pan frying, baking and grilling.
5. Salmon
With its signature orange colour, salmon has to be one of the most recognisable fish in the sea! Salmon is laden with Omega-3 fatty acids and Vitamin D that's great for us. It's a versatile fish that can be used in various cooking styles like baked, fried, smoked and even raw in sashimi. You can get fresh air flown salmon fillets and steaks for baking and pan frying, while salmon slices and even the head can be used in soups, steamboats and to make a fresh batch of fish stock.
6. Batang
Batang fish is also commonly known as Spanish Mackerel, Ikan Tenggiri and Ma Jiao Yu. It can be identified by its long, streamlined and silver striped body with a thicker skin. The flesh of batang fish is meaty and firm and it has no outer scales. Batang fish steaks and fillets are great for frying and baking as they hold up well to the cooking style, almost like chicken. You'll often find batang fish slices in a comforting bowl of soup and its rich flavour and firm flesh texture lends well to the classic otak otak. You can't go wrong when pairing batang fish with stronger spices and sambals, as well as making it the star of clean and nutritious fish soups.
7. Stingray
The flesh of stingray can easily be mistaken for lobster or scallop due to its firm, dense and chewy flesh. This also means stingray is fantastic for strong, bold flavoured dishes. Stingray is your fish to be smothered in fiery sambals and spicy curries. Think along the lines of grilled or barbecued stingray steaks topped with savoury sambal like the classic hawker dish.
Cuts of Fish
When it comes to fish, there are a variety of cuts that can be made. The most common cuts are the fillet and the steak. The fillet is a long, thin strip that runs along the length of the fish. It's generally considered to be the most desirable cut because it's relatively easy to cook and has very little bone or waste. Steaks are thick, cross-sectional slices of fish that contain a small amount of bone. They are more challenging to cook than fillets, but many people prefer their hearty flavour and they can hold up to heavier cooking styles. In addition to fillets and steaks, fish can also be cut into slices, cubes, loin, tail and left whole. Each type of cut has its own distinct pros and cons, so it's important to choose the right one for your particular dish.
Buying Fresh, High Quality Fish
Now that you're well equipped with knowledge on what to buy, it's time to go shopping! If you're wondering where to buy fresh fish in Singapore, look no further. You can easily shop online with VitaminSeafood for fresh fish delivery within Singapore. From fresh whole fish to fresh fish slices and everything in between, take your pick from our wide selection of fish types and cuts. To suit all your cooking needs, we have fish steaks, fish fillets, fish slices, baby cubes where we cut fillets into smaller cube portions for kids, and whole fish that's descaled and gutted.
Taste the difference of our fish and seafood products caught fresh daily and delivered right to your doorstep. When you place your order online with our Seafood Concierge Service, we'll bring your fresh and high quality order, cleaned and packed to you. We give you expertise and convenience so you can enjoy cooking, eating and reeling in the health benefits of delicious, fresh fish and seafood. Catch us on Whatsapp or Telegram for more enquiries!
Comment