"To provide every household with the best quality seafood available."
Peace of Mind
Hassle-Free

Healt

h & Wellness
Customised Service
At VitaminSeafood, we are dedicated to providing our customers with the freshest and highest quality seafood available. We believe that by doing so, we can provide them with the peace of mind that comes with knowing their seafood is of the best possible quality.
In addition to our commitment to freshness and quality, we also strive to provide our customers with a hassle-free user experience when obtaining direct access to our fresh and high-quality seafood.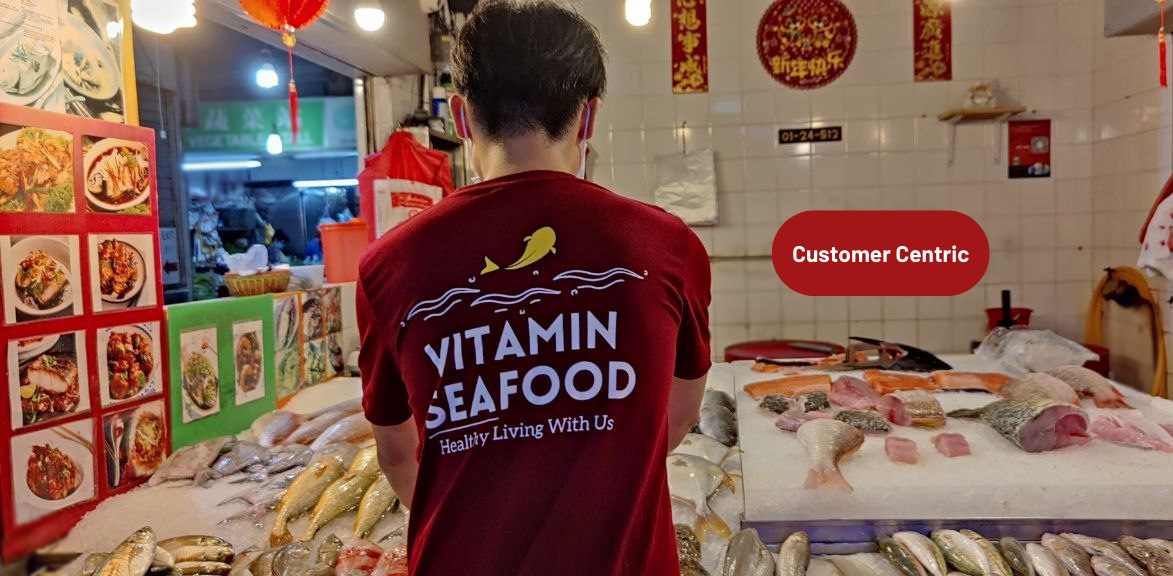 We also want to share and spread awareness on the vitamins and nutrients of fish and seafood, as well as the potential health benefits. Our tagline, "healthy living with us", reflects this mission. We believe that eating fish and seafood in moderation is a healthy way to live, and we want to share that message with everyone.
Finally, we provide our customers with customised service in order to ensure that they get the most out of their seafood experience. We believe that everyone should be able to enjoy the benefits of eating seafood, and we work hard to make sure our customers have the best possible experience.
Go back to: Our Vision | Next: Our Core Values